11 Ways to Celebrate Christmas In College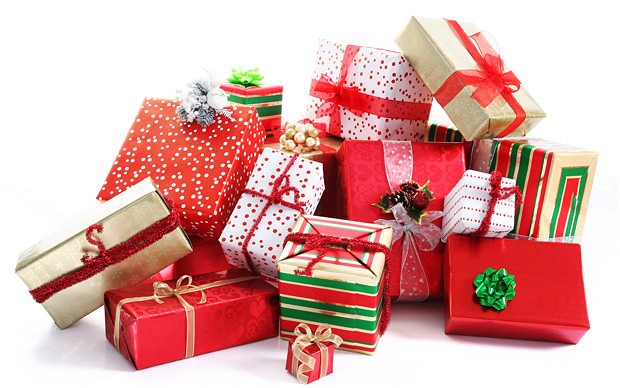 Christmas is a very pious and zealous festival, which celebrated by people of the entire world. It gives different energy to folks to celebrate this festival with enthusiasm. All kinds of people celebrated this festival with different themes and ways. Today's young generation celebrates it with full swing. Actually, there are many students staying away from their hometown and hence they always feel alone during their semester and academic sessions.
The festive season brings new rapture for students because festival time is vacation time and hence students can go to their hometown to celebrate their favorite festivals. Christmas brings leisure time and helps to make a great event to remove the loneliness of your life. See some amazing ways to celebrate Christmas vigorously.
Celebrate Christmas with Your Loved Ones
Celebrating festival is really a good thing, but without your favorite buddies, it looks like incomplete celebration. So, this Christmas celebrate with your loved ones and see your festival will become the best event of your life.
Host a Splendid Theme Based Party
Hosting a Christmas party is a fantastic idea for the people who love to spend some quality time with their friends, family and relatives. And a theme based party makes your event very special and it will be full of fun.
Wearing Theme Based Outfits
In a theme based party, it is very essential to wear theme based dress such as if you choose Christmas theme, so you and your guest should wear Christmas sweaters and dresses.
Prepare Beautiful Cake
Cakes and desserts are the most significant part of Christmas party. And if you make cake at your home and serve to your guests, so it gives a warm feeling to your guests.
Prepare Special Handmade Gifts
Handmade gifts are great idea to please your loved ones. Because, gift is a way to shows your own feelings and sentiments to your loved ones. Not only gifts but its packing is also very important to make happy someone. So, make a gift and wrap with colorful paper.
Visit Church with Your Friends and Relatives
During the Christmas fiesta, you should visit the church, pray for your loved ones and light the candles. These activities can change the way of your life. And if you visit church with your friends and close relatives, so your day will be joyful.
Make a Special and Unique Food Menu
The festive season gives good feeling and for that you should decide some special and unique menu for your guests. In food menu, you can add some favorite and innovative cuisines of your loved ones, so they will enjoy.
Decorate Party Place Nicely
You should decorate your party place with some fresh flowers, Christmas trees and lights. If party place looks beautiful then guests will please very much and make your party successful
Prepare Greeting Cards for Guest
In the social media world, we forgot handmade greeting cards, if you prepare festival cards for your guests, so they will really appreciate your welcome card and enjoy the party.
Capture Every Festival Moment in Your Camera
Celebration without a camera is not possible these days. Prepare your camera and take snapshot of every small to big moment of your party. Capture each jiffy in camera and makes your party memorable.
Watching Christmas Relevant Movies
You should watch some Christmas based movies or listen some Christmas carols with your guest. These activities make your festival more pious and devotional which is very essential to celebrate Christmas.