Happy Birthday Britney Spears !!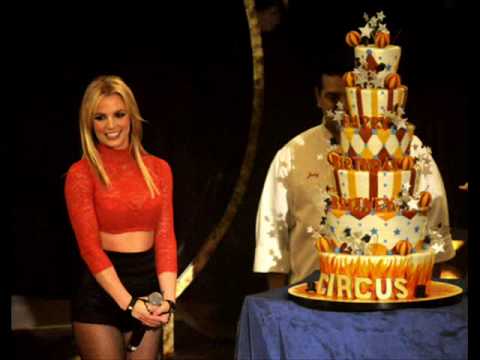 Brought up from Kentwood, young Britney had ambition in her eyes. With impressive vocals little Britney was starred as a contestant in a show called Star Search and was cast in The Mickey Mouse Club in 1992. She debuted with the album Baby One More Time which topped the charts and became a block buster. Being an American dancer, singer, and an actress she is a perfectionist. Her first albums became globally successful. She was regarded as a symbol for reviving teen pop genre of singing way back during the late 1990s. She is one of the top pop icons in the world and won the title of the best selling teen artist of all times. Talking of Grammy's, Life time achievement awards, MTV Video Music awards, Billboard music Awards, Billboards Millennium awards, she has won enormous prizes and accolade which has brought her huge success.
Being ranked 8th in the chart of Artist of the Decade by Billboard in 2009, Britney emerged out to be the queen of pop in the industry. VH1 also recognized her work and ranked her 11th on the list of 100 greatest women in music in the year of 2012. The famous magazine Forbes also revealed that she was the highest paid musician in the female category for the same year.
Selling over 100 million singles and 100 million albums worldwide is not a piece of cake. It requires enormous magnitude of hard work and dedication. Britney had that caliber within her and she broke all the records.
2007 was not in favor for her since this year brought in a lot of hardships for her. Overcoming all the obstacles and hurdles, she rose to become the most popular celebrity of all times. She is a star. She is a celebrity. She is, more importantly, a down to earth person. Her personal struggles only made her stronger. With her mesmerizing music style, strong and impactful vocal quality she pulls it off very gracefully.  Madonna, Whitney Houston, Janet Jackson being her three favorite artists, she remembers singing their songs right from the early childhood.